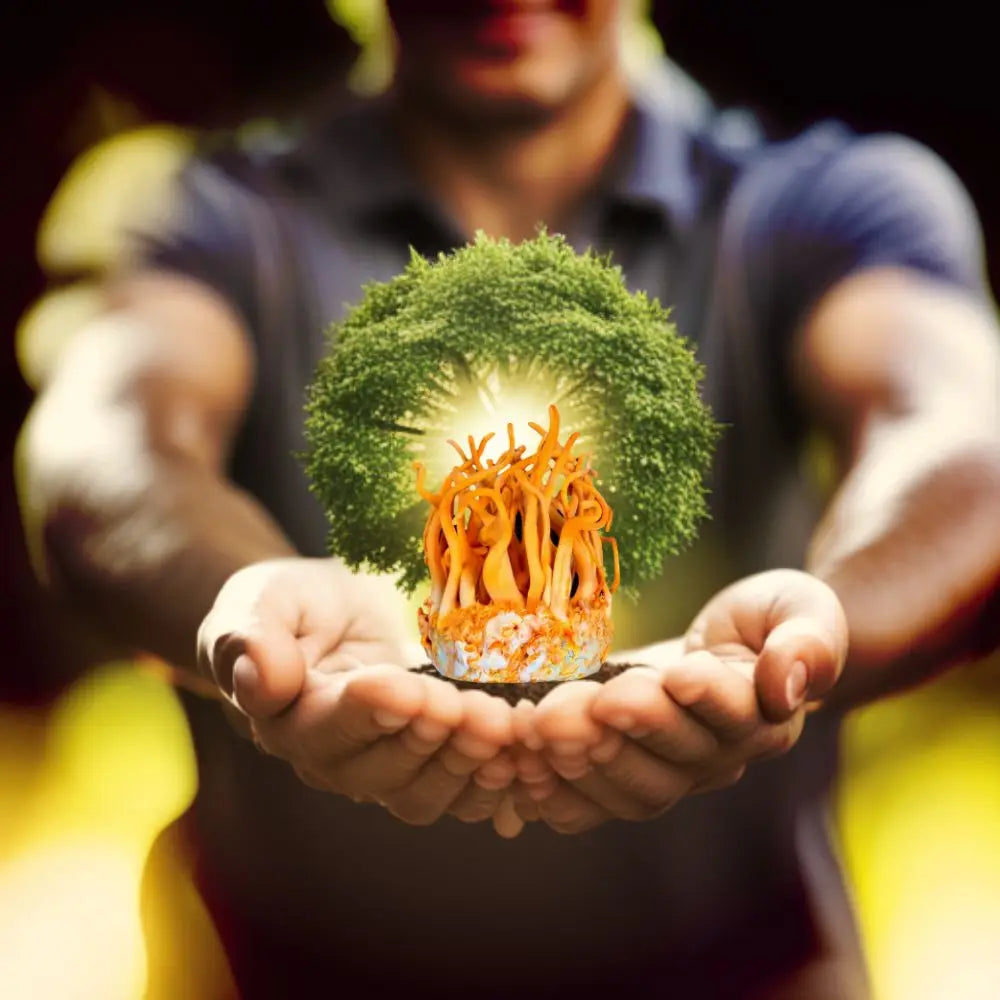 Posted on
---
 Introduction: In today's blog post, we dive into the immune-enhancing benefits of Keedajadi Cordyceps Militaris, a remarkable mushroom known for its powerful health properties. Building a strong immune system is vital for maintaining overall well-being, and Keedajadi Cordyceps Militaris offers natural support in this area. Join us as we explore how Keedajadi Cordyceps Militaris can boost your immune system, protect against illnesses, and promote optimal health.
Understanding the Immune System: To comprehend the impact of Keedajadi Cordyceps Militaris on immunity, it's crucial to understand the immune system's role in defending the body against pathogens and maintaining health. The immune system consists of a complex network of cells, tissues, and organs working together to identify and eliminate harmful substances. Keedajadi Cordyceps Militaris acts as an immunomodulator, supporting the immune system's functionality and balance.

Keedajadi Cordyceps Militaris' Immune-Enhancing Properties: Keedajadi Cordyceps Militaris contains bioactive compounds that have been found to stimulate and strengthen the immune system. These compounds, including polysaccharides, nucleosides, and peptides, contribute to Keedajadi Cordyceps Militaris' immune-boosting effects.

Scientific Research: Numerous studies have explored the immune-enhancing properties of Keedajadi Cordyceps Militaris. Research conducted by Zhao et al. (2019) demonstrated that the polysaccharides present in Keedajadi Cordyceps Militaris can enhance immune responses and increase the production of immune cells. Another study by Li et al. (2020) showed that Keedajadi Cordyceps Militaris extract exhibits potent antioxidant and anti-inflammatory effects, further supporting immune function.

Protection against Illness: By bolstering the immune system, Keedajadi Cordyceps Militaris helps defend the body against various illnesses. It enhances the body's ability to ward off infections, viruses, and harmful microorganisms. A strong immune system is crucial for reducing the risk of diseases and promoting overall health and vitality.

Supporting Recovery: In addition to its preventive properties, Keedajadi Cordyceps Militaris may also aid in recovery from illnesses. Research suggests that Keedajadi Cordyceps Militaris can support the body's recovery process by reducing inflammation, promoting tissue repair, and improving overall immune function. Its adaptogenic qualities help the body adapt to stressors and restore balance during times of illness.
Conclusion: Keedajadi Cordyceps Militaris' immune-enhancing benefits make it a valuable natural resource for supporting and strengthening the immune system. By incorporating Keedajadi Cordyceps Militaris into your daily routine, you can boost your body's natural defense mechanisms, protect against illnesses, and promote overall well-being. Remember to consult with a healthcare professional before introducing any new supplements into your routine.
References:
Zhao, J., Xie, J., Liang, Z., & Qu, L. (2019). Polysaccharides from Cordyceps militaris enhance immune responses and antioxidant activity in mice. International Journal of Biological Macromolecules, 121, 1025-1031.
Quick links
Contact
Soumya Foods Pvt Ltd
Mothrowala, Dehradun, Uttrakhand, India PIN-248001 
+918094600131, 0135-2533181 
info@keedajadihealth.com