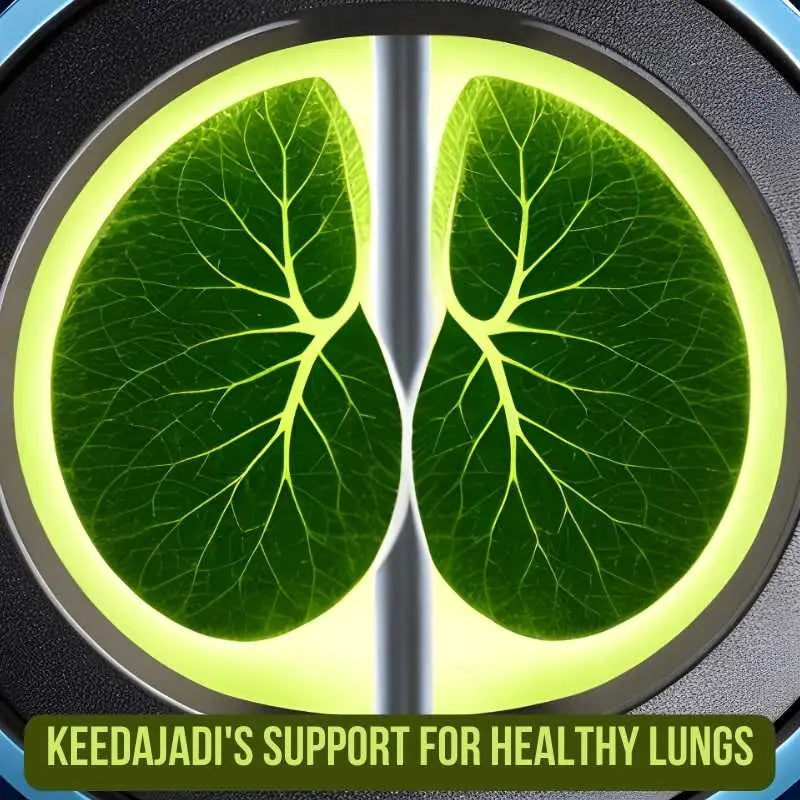 Posted on
---
Respiratory Wellness: Keedajadi's Support for Healthy Lungs
Respiratory Wellness: Keedajadi's Support for Healthy Lungs
Welcome to the eighth installment of our blog series on Keedajadi, the incredible Cordyceps Militaris mushroom. In this blog post, we will explore the fascinating ways Keedajadi can support respiratory wellness and contribute to healthy lungs. While renowned for its other health benefits, Keedajadi's potential in promoting lung health often goes unnoticed. Let's delve into the scientific evidence and discover how this powerful mushroom can positively impact your respiratory system.
The Importance of Respiratory Health
Our respiratory system plays a vital role in delivering oxygen to our body and removing waste products like carbon dioxide. Maintaining respiratory health is crucial for overall well-being, as any compromise in lung function can lead to various health issues.
Keedajadi and Lung Function
Keedajadi's benefits for respiratory health are primarily attributed to its bioactive compounds, including cordycepin, adenosine, and polysaccharides. These compounds have shown promising effects in research related to lung health.
Anti-Inflammatory Properties: Keedajadi's anti-inflammatory properties can help reduce inflammation in the airways, promoting easier breathing and better lung function.
Antioxidant Support: Keedajadi's antioxidant properties combat free radicals, protecting lung cells from damage and preserving their function.
Immune Modulation: Keedajadi supports the immune system's response to infections and allergens that may affect the respiratory system, enhancing the body's defense against respiratory illnesses.
Respiratory Conditions and Keedajadi
Several studies have explored Keedajadi's potential in managing specific respiratory conditions:
Asthma: Keedajadi may help alleviate symptoms of asthma, such as wheezing and shortness of breath, by reducing airway inflammation and bronchoconstriction.
COPD: Keedajadi's anti-inflammatory and antioxidant properties show promise in managing chronic obstructive pulmonary disease (COPD) symptoms and improving lung function in COPD patients.
Allergies and Rhinitis: Keedajadi's immunomodulatory effects can be beneficial for individuals with allergies and rhinitis, helping to reduce symptoms like sneezing and nasal congestion.
Respiratory Infections: Keedajadi's immune-boosting properties can enhance the body's defense against respiratory infections, such as the common cold and flu.
Incorporating Keedajadi into Your Routine
To experience the respiratory benefits of Keedajadi, consider adding it to your daily routine. Keedajadi supplements, powders, or teas are readily available in health stores or online retailers. Always consult with a healthcare professional before adding any new supplement to your regimen, especially if you have pre-existing respiratory conditions or are taking medications.
Conclusion
Respiratory wellness is essential for leading a healthy and active life. Keedajadi's remarkable properties, including its anti-inflammatory, antioxidant, and immune-modulating effects, make it a valuable natural ally in maintaining healthy lungs and supporting overall respiratory health.
References:
Quick links
Contact
Soumya Foods Pvt Ltd
Mothrowala, Dehradun, Uttrakhand, India PIN-248001 
+918094600131, 0135-2533181 
info@keedajadihealth.com